Hyundai SUV Models for Sale
No matter where you happen to be traveling, on a road trip cross-country or on a quick run to the grocery store, enjoy the peace of mind you get knowing that your new Hyundai SUV will help you arrive at your destination in premium comfort and style. Hyundai SUVs are known for their interior convenience and striking exterior appearance, and these latest models are definitely no exception. Engineered to offer Ohio owners both style and versatility, you don't want to miss out on everything these latest Hyundai SUV models have to offer.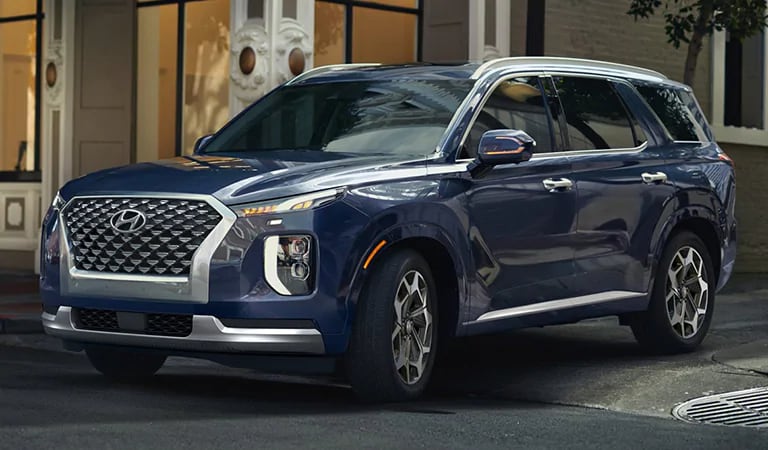 The fresh sense of style that Hyundai Palisade offers Ohio owners includes the rare luxury of a new and different perspective. Combining a sleek SUV appearance with simple functionality, Palisade can elevate your drive to a different level.
Hyundai Santa Fe gives owners added vehicle control and handling to help them handle adverse driving and weather conditions. With a bold chrome front grille framed by brilliant LED headlights, Hyundai Santa Fe can turn heads on any Ohio street.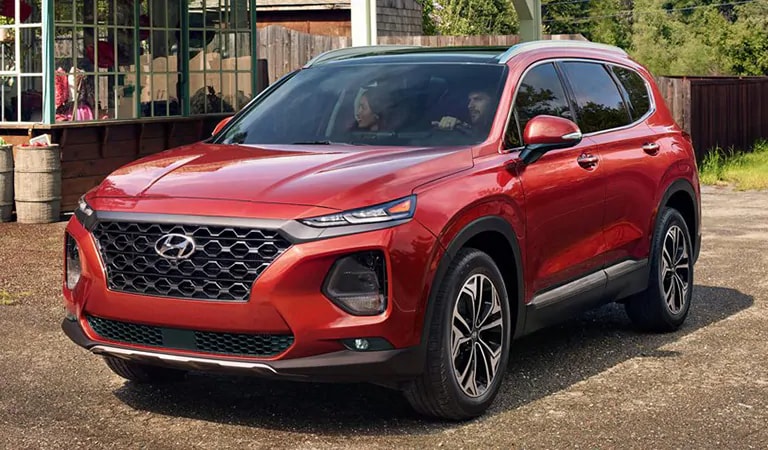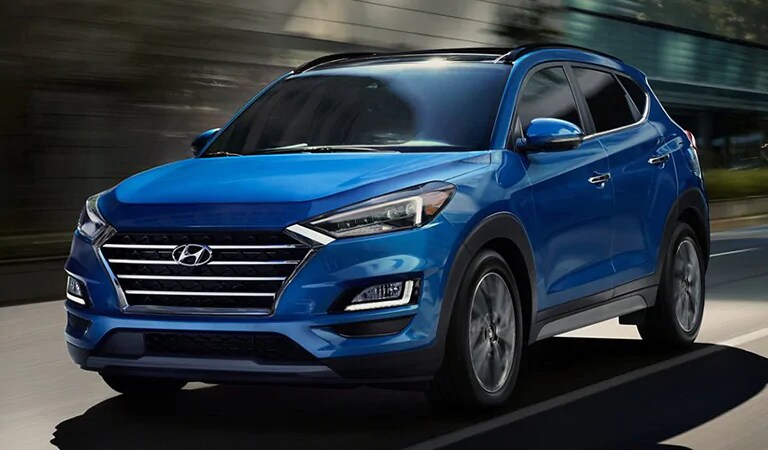 The clean lines and sleek appearance of the new Hyundai Tucson starts from the very top. Tucson's available panoramic sunroof looks equally as good from the outside as it does from within, helping these striking SUVs stand out in any crowd.
For every Ohio adventure you set out upon, you can count on the power and responsiveness of Hyundai Kona's turbocharged 1.6L GDI engine. With the assured capability of All Wheel Drive (AWD), Kona can get you wherever you're trying to get to.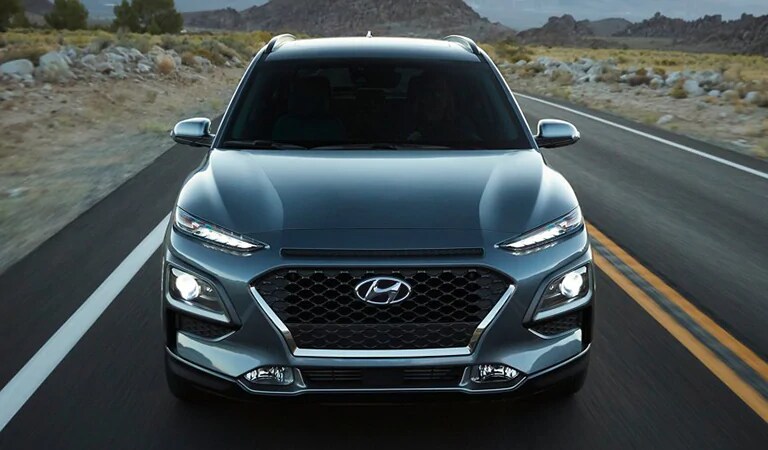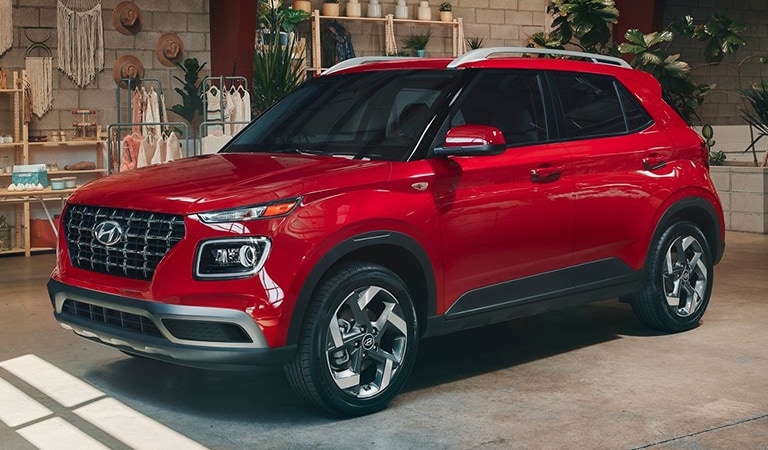 With its wide stance and unflinching profile, Hyundai Venue, the new kid on the block, has got a style all its own. The new Hyundai Venue puts a bold face forward with its signature cascading grille, available LED headlights and Daytime Running Lights.



Hyundai SUV FAQ
What is Hyundai's biggest SUV?
When looking for an SUV that can accommodate large families on the go, look no further than the Hyundai Palisade. The largest in the Hyundai SUV lineup, the Palisade boasts luxury and power. Seating up to eight, passengers will sit comfortably in the leather-bound bench seating will ample legroom and headroom. Available in the SEL, Limited, and Calligraphy trims is the optional second-row captain's chairs, seating up to seven passengers. With a towing capacity of 5,000 pounds, the Palisade is equipped to pull along your boat or trailer while on the way to your next adventure.
What Features are in the Hyundai SmartSense?
Stay alert and in control when driving your new Hyundai SUV with the integrated SmartSense suite. Equipped with Forward Collision Warning, Driver Attention Warning, Blind-Spot Collision Warning, Pedestrian Detection, Lane-Departure Warning, Lane-Keep Assist, and Automatic Emergency Braking, you can take comfort in having a second set of "eyes" on the road. Featured in the Palisade and Santa Fe is the Rear Occupant Alert, to help remind the driver of any children or pets in the second and third-row seating. Together, these state-of-the-art safety features work together to create a safer driving experience.
What is the Cheapest Hyundai SUV?
When looking for the most budget-friendly Hyundai SUV, we recommend the Hyundai Venue. With a starting MSRP of $18,750, the Venue is the smallest subcompact SUV in Hyundai's lineup and is guaranteed to give you the most bang for your buck. The Venue seats five passengers with plenty of cargo space and has a built-in 8-inch infotainment touch screen. Highly sought after for its incredible fuel efficiency, this SUV gets 30 mpg in the city and 33 mpg on the highway. Due to its small size and stable handling, the nimble Venue hugs the road and take sharp corners with ease!
Which is the most Luxurious Hyundai SUV?
In terms of luxury, the 2021 Hyundai Palisade is in a class of its own. With an array of features such as the Driver Talk In-Car Intercom and Hyundai SmartSense, the Palisade has all the creature comforts you could want and more. Offering a new and exclusive trim, the Palisade Calligraphy model delivers a truly enhanced driver experience. Exotic features such as the unique grille design, rear accent lighting, and 20-inch alloy wheels adorn the exterior of this SUV. Once inside the Calligraphy you will find plush, Quilted Nappa leather seating and door panels, giving this trim an elegant touch.