Hyundai SUV Models for Sale
No matter where you happen to be traveling, on a road trip cross-country or on a quick run to the grocery store, enjoy the peace of mind you get knowing that your new Hyundai SUV will help you arrive at your destination in premium comfort and style. Hyundai SUVs are known for their interior convenience and striking exterior appearance, and these latest models are definitely no exception. Engineered to offer Ohio owners both style and versatility, you don't want to miss out on everything these latest Hyundai SUV models have to offer.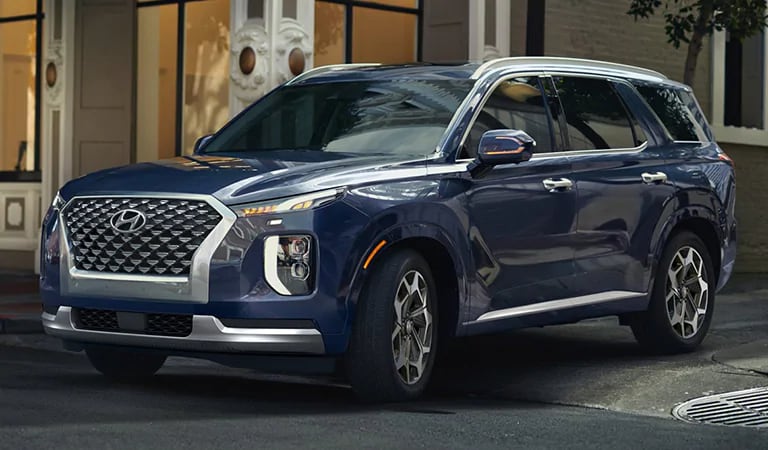 The fresh sense of style that Hyundai Palisade offers Ohio owners includes the rare luxury of a new and different perspective. Combining a sleek SUV appearance with simple functionality, Palisade can elevate your drive to a different level.
Hyundai Santa Fe gives owners added vehicle control and handling to help them handle adverse driving and weather conditions. With a bold chrome front grille framed by brilliant LED headlights, Hyundai Santa Fe can turn heads on any Ohio street.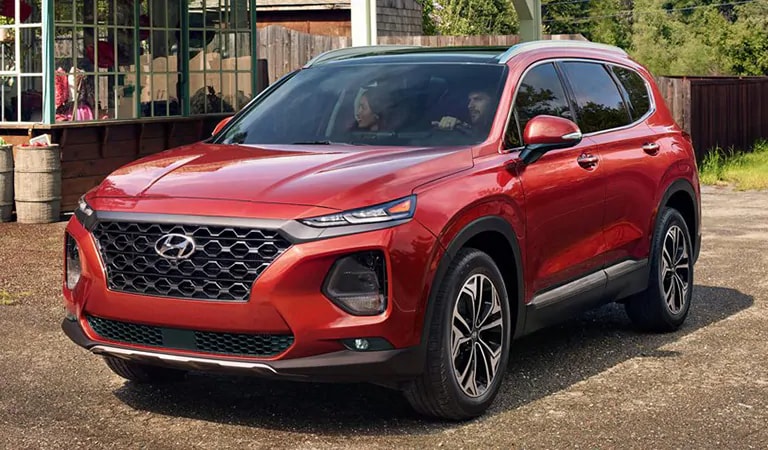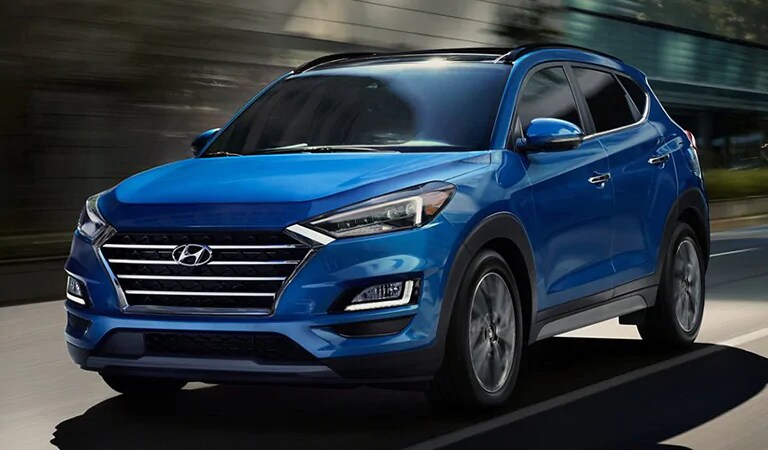 The clean lines and sleek appearance of the new Hyundai Tucson starts from the very top. Tucson's available panoramic sunroof looks equally as good from the outside as it does from within, helping these striking SUVs stand out in any crowd.
For every Ohio adventure you set out upon, you can count on the power and responsiveness of Hyundai Kona's turbocharged 1.6L GDI engine. With the assured capability of All Wheel Drive (AWD), Kona can get you wherever you're trying to get to.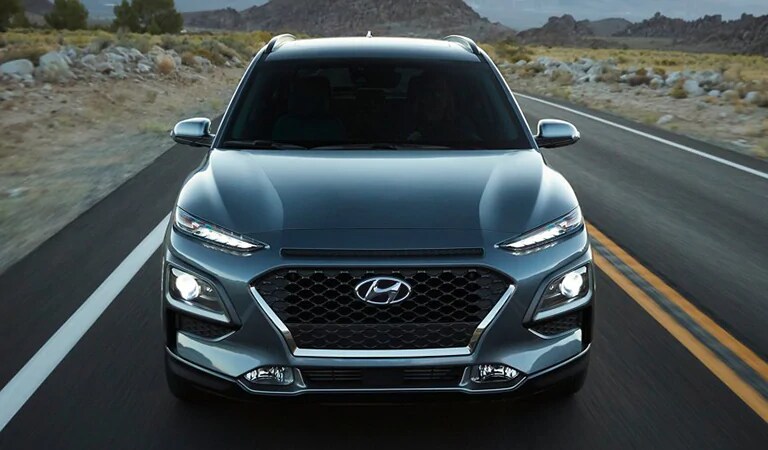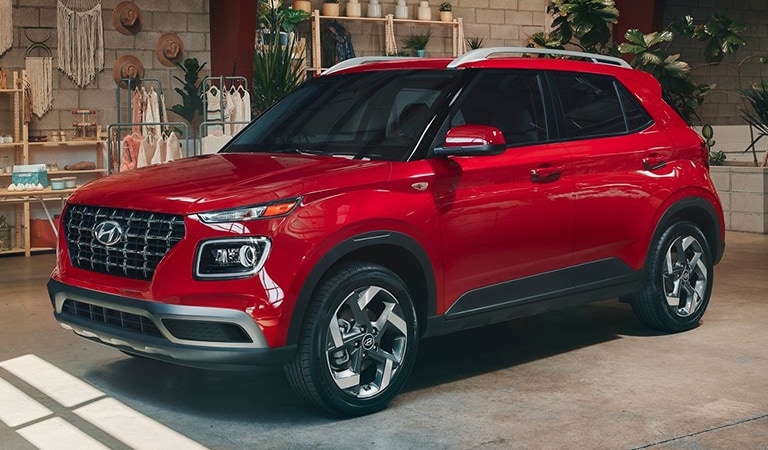 With its wide stance and unflinching profile, Hyundai Venue, the new kid on the block, has got a style all its own. The new Hyundai Venue puts a bold face forward with its signature cascading grille, available LED headlights and Daytime Running Lights.



Hyundai SUV Frequently Asked Questions
Does Hyundai make any electric SUVs?
Yes! Hyundai is very excited to be joining the EV revolution with several innovative new models. The new Hyundai Kona Akron is an all-electric small SUV with a 150 kW motor that is good for 201 hp and an EPA estimated range of 258 miles. The new Hyundai Ioniq 5 is a capable SUV with a bold design that features a 239 kW motor with an impressive 320 hp output and a 303-mile estimated range! With state tax incentives, lower maintenance costs, and no visits to the gas pump, there are plenty of great reasons to shop for a new Hyundai EV SUV. Stop by Ron Marhofer Auto Family to learn more!
What is the largest Hyundai SUV?
The new Hyundai Palisade near Cleveland is the largest SUV that Hyundai currently offers. The Palisade has available seating for up to 8 passengers with easy access to the back row with Hyundai's clever one-touch walk-in button. The Palisade has room enough to handle a large family and all their cargo, but remains a very nimble SUV thanks to its 291 hp V6. Boasting a myriad of innovative technology and safety features, the new Hyundai Palisade is a great option for getting around Cuyahoga Falls or heading out on a family adventure. Contact us today to explore all of the advantages of a new Palisade!
Which is the best Hyundai SUV?
It's so hard to say! Hyundai offers a fantastic lineup of new SUVs that are well-suited for drivers with a wide variety of individual needs. Whether you need a new electric SUV to save money on gas, a sporty off-roader, or a luxurious family cruiser - the Hyundai SUV model lineup has something for everyone. The SUVs that are currently offered by Hyundai include Hyundai Venue, Hyundai Tucson, Hyundai Kona, Hyundai Santa Fe, Hyundai Ioniq 5, Hyundai Palisade, and Hyundai Nexo.
What hybrid SUVs does Hyundai make?
Hyundai offers several hybrid models that offer the best of both the gasoline and electric-powered worlds! Starting with the adventurous new Hyundai Santa Fe Hybrid, you can expect up to 34 combined MPG. The new Santa Fe also comes in a plug-in hybrid variant that adds 30 miles of all-electric range! Additionally, the stylish new Hyundai Tucson Hybrid provides an excellent 38 combined MPG and adds 33 miles of all-electric range in its plug-in hybrid configuration. These impressive new Hyundai hybrid models are a fantastic option for anyone looking for reliability and excellent fuel savings!