GMC SUV Models for Sale
Engineered to excel in every possible way, the new GMC SUV lineup elevates convenience and versatility to a different level. Whether embarking on a cross-country adventure or making a quick run across town, enjoy the added peace of mind that comes along with knowing that your new GMC Acadia, Terrain or Yukon will be looking out for you across every mile. Expertly crafted to provide everything you'll need to tackle any obstacle you encounter, this latest GMC SUV generation offers the ideal vehicle option for any adventure.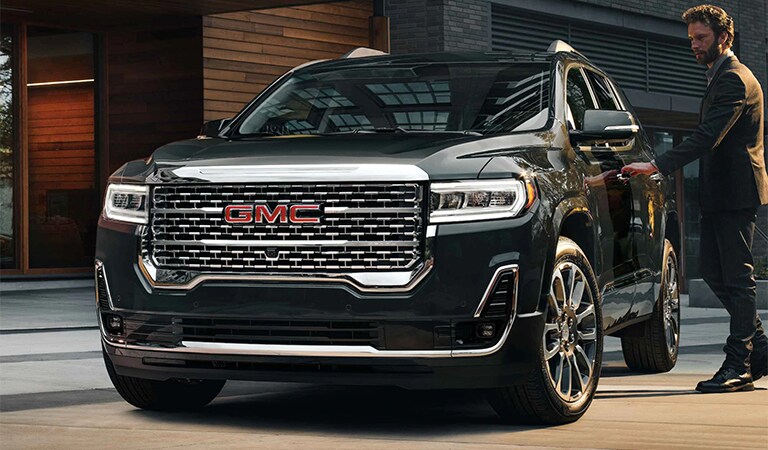 GMC Acadia
With the bold grille and overall exterior design of GMC Acadia, be prepared to draw stares. The flexibility of second and third row fold-flat seating and Smart Slide second row seats allows Acadia to easily adapt to your ever changing agenda.
GMC Terrain
Terrain's premium suspension utilizes powerful struts and shocks to deliver a smooth and refined ride. Our Signature C-Shape lighting design adds both beauty and boldness to the captivating front-end profile of these latest GMC Terrain models.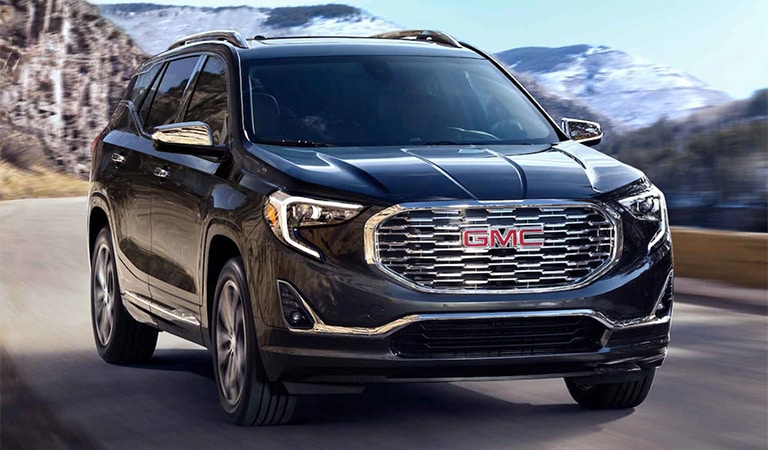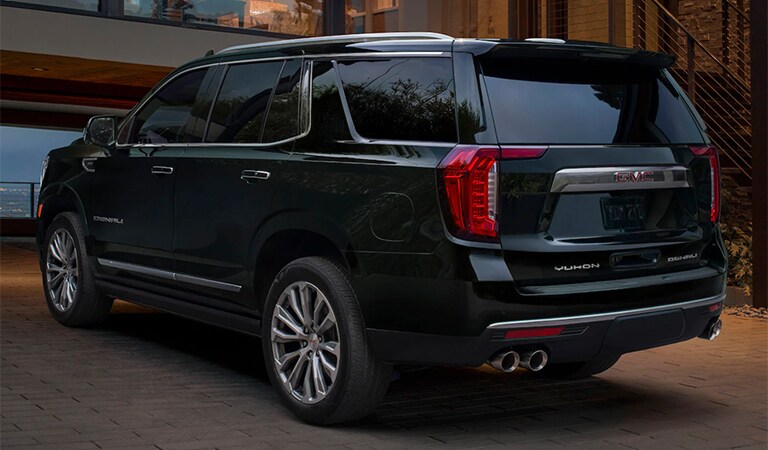 GMC Yukon
With more signature details and enhancements than ever before, GMC Yukon stands apart from the competition. Yukon models possess the premium appointments, technology and high level of capability expected from a modern GMC.



Frequently Asked Questions About the GMC SUV Models:
Is the 2021 GMC Terrain bigger than the 2021 GMC Acadia?
SUVs will never be the same after the 2021 GMC SUV lineup for sale at Ron Marhofer Auto in Northeast Ohio. If you have a smaller family then the 2021 GMC Terrain is the right choice for you. It can seat five passengers and can tow up to 3,500 pounds, which means you should load up the RV and go camping. Okay, so you have more than five in your family and that's great because the 2021 GMC Acadia is perfect for you. The Acadia can seat seven passengers and provides more cargo space and even more towing capability of 4,000 pounds.
Which 2021 GMC SUV model can tow the most?
The 2021 GMC Yukon model can tow the most out of all the SUV models. If you're wanting a GMC SUV like no other, with the same durability as a pickup truck then the new GMC Yukon is your car. This Yukon can tow a maximum of 8,400 pounds plus more so you can get more of the tough work done all in a day's time.
Which 2021 GMC SUV model is the largest?
The new GMC SUV models come in small, mid-size, and for the first-time full size. Bigger and better than ever is the new 2021 GMC Yukon trim levels most notably the Yukon Denali XL. The Yukon XL Denali takes driving an SUV to a different level. The overall length of the XL is 225.2 inches with third-row legroom. This car makes picking up an entire little league a piece of cake.
What is the 2021 GMC Yukon AT4?
The new GMC Yukon AT4 is the first in its class that can tackle any landscape; it sets its tires to everything from mountains, valleys, and muddy dips. When descending there is now a Hill Descent Control, the anti-lock provides a smooth transition down. This provides for the best off-road experience you've experienced in a GMC SUV model. This AT4 stands out from the rest with its visible difference from the interior to the exterior. Built into the front are horizontal torch-red recovery hooks and a skid plate. You can now keep those small essentials in the car but hidden with the power sliding center console.
Schedule your test drive with our friendly staff of professionals at Ron Marhofer Auto Family for a chance behind the wheel of the 2021 GMC SUV models. We service the cities of Akron, Stow, and North Canton areas in Cuyahoga Falls, Ohio. Stop by our dealership located at 1260 Main St, Cuyahoga Falls, OH 44221, or give us a call (234) 245-6086.