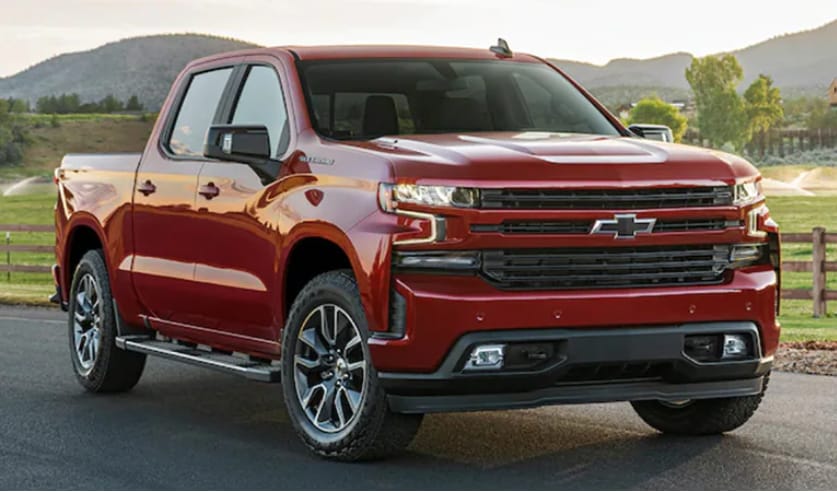 There are a wealth of ways to buy a new or used Chevrolet these days: local mom-and-pop-style dealerships, brokers, individual sellers, and even on-line shops. There's also a number of lenders willing to finance a new car purchase, and garages and mechanics to service your car. However, not all of these options have you or your car's best interest in mind.
When you have your heart set on a quality Chevy truck, car, or SUV, you'll be hard-pressed to find a better place to look than your local Chevy dealership. Only certified Chevy dealers like Ron Marhofer Auto have the inventory, know-how, and level of service you've come to expect from the Chevrolet brand, so think twice before buying your next Chevy from somebody else.
Find Your Next Chevy at Ron Marhofer
No matter what kind of car, truck, or SUV you're looking for, you can find it in the vast lineup Chevrolet offers. Chevy SUVs near Akron include the Chevy Traverse, Trailblazer, Trax, Chevy Blazer, the new Chevy Tahoe, Suburban, and Chevy Equinox; Chevy trucks include the powerful Chevy Silverado and Colorado; and Chevy cars include the stylish Camaro and the sensible Malibu. What's more, all these vehicles are nearly always in high demand due to the build quality and longevity of Chevrolet.
One of the only places you can be sure to find the Chevy of your dreams is at our Chevy dealer near North Canton, since we're the first to receive the newest models with the trim, features, and colors you want. Other retailers are stuck selling the leftovers.
Ron Marhofer Offers Certified Pre-Owned Chevrolet
While you can buy a used car from pretty much anybody, you can only get the peace of mind a Certified Pre-Owned Chevrolet brings from a dealer like Ron Marhofer. To be Certified, a pre-owned Chevy must be younger than 6 years old, have fewer than 75,000 miles on the odometer, and have a clean title and CARFAX® history report. Next, the vehicle undergoes a comprehensive 172-point inspection by a factory-trained technician, where all issues found are repaired, including safety recalls.
When you buy a Certified Pre-Owned Chevy near Akron, you get the peace of mind that it's a quality car, but you also receive extra benefits, including a 6-year/100,000-mile powertrain limited warranty and a 12-month/12,000-mile bumper-to-bumper limited warranty in addition to whatever the original factory warranty has left. All of this is only available at a certified Chevy dealer.
Get Your Chevy Serviced by Experts
Local mechanics are, by necessity, generalists: they have to be able to work on anything with a motor that comes in the door. While that might've worked in the past, when cars were fairly simple machines with all-mechanical systems, modern vehicles have specialized computers and highly-tuned exhaust, diagnostic, and transmission systems that require deep knowledge to properly maintain.
All the technicians at Ron Marhofer Chevy are trained by the Chevrolet factory to work on Chevy cars, trucks, and SUVs. We also have the specialized diagnostic tools and official Chevy parts to make repairs and provide service, and we keep up with all recall news to address them quickly and effectively. You won't find that level of service at a mechanic.
Treat Yourself—and Your Chevy—Right at Ron Marhofer in Stow, OH
If you just want a car, you might be able to buy it from a third party. But if you need the quality of a Chevy, and the care it deserves, near Cuyahoga Falls, Akron, or the surrounding area, you need to visit Ron Marhofer Chevrolet. We have the wide inventory, friendly staff, and top-notch service center to help you find and keep your next Chevy for years. And our financing department is here to help you find a great deal on your next car, truck, or SUV!
Drop by our dealership, give us a call, or visit us online today! You'll be glad that you did.